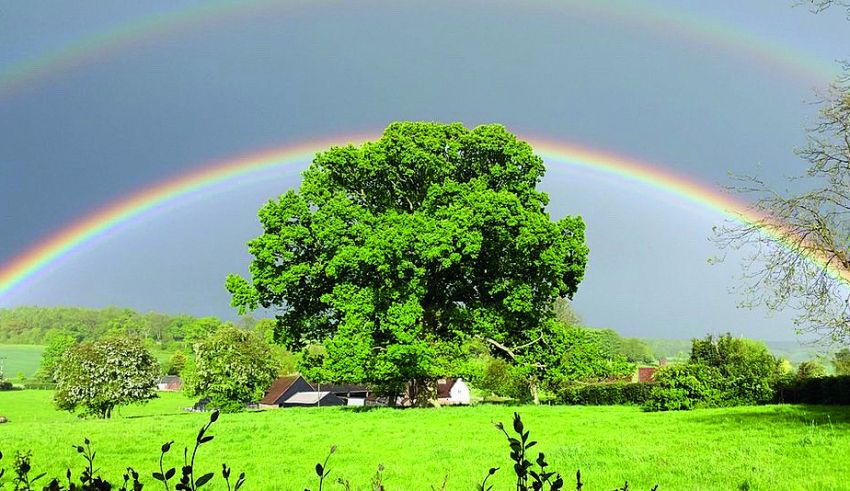 Grenville Sheringham considers how global warming is making significant changes to the gardening year and the timing of many tasks
Whether you believe global warming is happening or not, and whether it is due to human activities or not, it is still a fact that our weather is changing.
Winters in southern England are generally much less severe now than they were when I was growing up in the 'fifties and 'sixties, and this has had a noticeable effect on gardens and gardening activities.
I used to put edging shears and my hoe away after a final tidy up in November, but now I often find myself weeding and edging until Christmas.
Annual weeds are surviving longer, and many of them are overwintering ready to greet us again in the first warm days of spring.   
Perennial weeds like daisies and dandelions now seem to flower almost 12 months of the year.
Leaf raking also used to be an autumn task, but leaves are now hanging on the trees much longer, making lawns and borders look untidy unless we keep busy with the rake until well into December.
October used to be the end of the mowing season when you clean down the mower and service it ready to be put away for the winter.  But now I regularly find myself mowing in December and even January in a particularly mild spell.
In the vegetable garden a wider range of leaf crops can be harvested in winter, particularly chards and some of the Japanese leaves like mizuna. 
Autumn planting of onions, broad beans, etc is also more successful than it was back in my younger days.
So what can we do as gardeners to work with the new weather, ameliorating its disadvantages and enjoying its benefits? 
Well, we could look at where we grow plants, and maybe make more use of shady areas to protect plants that may suffer from too much intense sunlight.   We can explore the extended range of plants that may now be hardy through our milder winters.   Olive trees seem to thrive if planted in a dryish soil in a sheltered spot away from cold north and east winds.   
Climbers like summer jasmines and solanum that used to struggle to survive prolonged cold spells are well worth trying against a warm sheltered wall or fence.
Try leaving dahlias and gladioli in the ground over winter, topped with a generous mulch of compost or leaf mould  to keep them warm through cold spells. 
Even bedding geraniums (pelargoniums) stand a chance of surviving in a dry, sheltered corner, and if you don't have a greenhouse its worth the risk rather than throwing them on the compost in the autumn.
We could also look at water saving measures, which makes sense not just from the gardening viewpoint but also environmentally and financially. 
Now is the time to set up that water butt, or find space for an extra one.  Subsidised kits are available from some local authorities which allow easy connection to drainpipes on house or shed, and recycled rainwater also has the advantage that it does not contain chlorine or lime like tap water.
It also wouldn't do any harm to look at our gardening footprint (no not the muddy ones, the environmental one), and try to reduce our personal contribution to increasing carbon dioxide levels.  Gardeners tend to be recyclers by nature, reusing everything from pots to patio slabs. Maybe we could extend this activity by joining local recycling groups like Freecycle.   If you, like me, always seem to have far more of those flimsy plant pots and trays from supermarkets and garden centres than you can make use of, most local authorities accept any plastic containers bearing the PET recycling symbol in your recycling bin.
Composting, of course, is at the heart of any serious gardener's activities, and not only saves taking car loads of rubbish to the tip, but also saves on buying bags of soil conditioner and potting compost (provided it is well rotted and sieved).
Gardening has changed continuously since the days of Adam and Eve in the Garden of Eden, so let's embrace the change and work with the new weather.