A New Year and time for reflection and for gardeners a time to plan ahead and try some positive changes.
Every year, January brings with it thoughts of change and this year more than ever there's time to reflect on how the months ahead can offer new challenges.
But what about positive changes you can make in your garden?
Here are some ideas from Country Gardener:
Try your hand at upcycling
Being eco-conscious and creative go hand in hand, especially when it comes to reducing waste in your garden and reusing items heading for landfill.
In 2021, why not try your hand at upcycling. If you're planning DIY projects inside, think about how you can use old pieces of furniture in the garden.
Bathroom and kitchen renovations mean old tubs and sinks are regularly get sent for scrap, but these large items can make striking statement pieces when filled with flowers and foliage.
Disused wooden crates and pallets are the perfect way to keep plants looking tidy. Try hanging them vertically, creating an eye-catching tiered structure for your small plants. Or place them horizontally on the floor and fill with soil to create your very own miniature vegetable patch.
Old plastic sacks that once seemed useless can be given a new purpose as they line hanging baskets of flowers.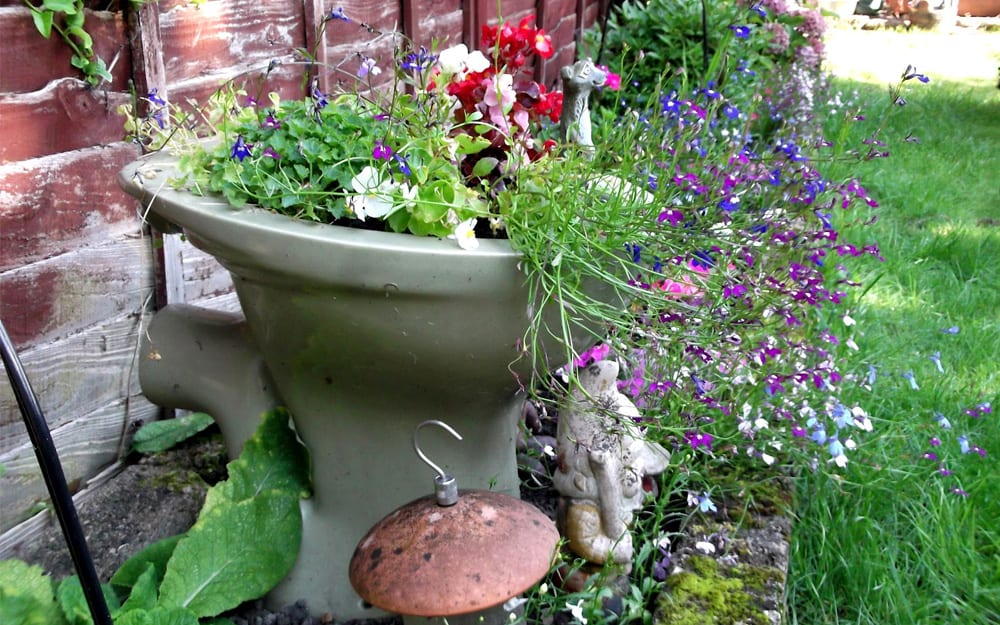 Embrace vegan gardening
Whether you're trying to eat less meat or moving to a plant-based diet, vegan principles can extend to gardening.
Growing your own veggies can save you money, time in the supermarket and cut your carbon footprint too.
You don't need acres of land to grow your own. Portable containers, crates or pots are a great way to grow on any hard surface.
A greenhouse can increase your yield of fresh fruit and veg all year round with zero airmiles. If space isn't on your side, legumes (runner beans, broad beans, French beans and peas), squashes and pumpkins are a great option as they make use of vertical space. Salad leaves, herbs and tomatoes grow well in boxes on balconies and patios.
---
Make your own compost
It may sound complicated but making your own compost is super easy and incredibly eco-friendly.
Start off your heap from kitchen and green waste in a quiet corner of your garden – in a larger container with drainage or freestyle.
Layers is the ultimate way to get the most out of your compost – regularly add alternating layers of green (nitrogen-rich) materials like grass cuttings, weeds and uncooked vegetable peelings and brown (carbon-rich) materials like leaves, wood chippings, shredded paper and cardboard, and sticks allows the compost to truly thrive.
You'll be left with a nutrient-rich compost you can feed your garden with all year.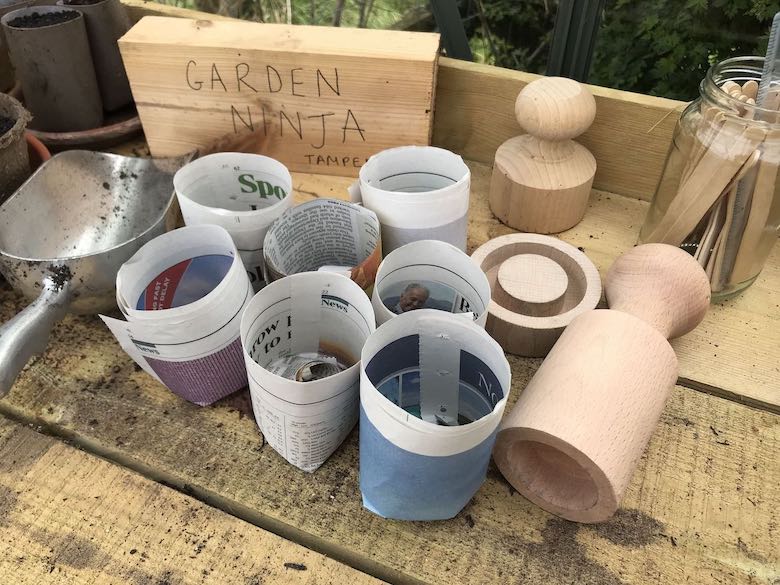 Go plastic-free
With over 300 million tons of plastic being produced every year, the fight is on to reduce the impact of plastic on the environment.
Plastic is often used in the garden and these items can take up to 450 years to biodegrade if they aren't recycled.
It may seem obvious, but the most effective way to reduce plastic in your garden is to simply stop buying it. With demand growing, more garden centres are offering biodegradable pots made using materials such as coir (from coconut husks), wood chips, rice husks and even seaweed. Terracotta also makes a great rustic alternative.
When it comes to gardening tools, opt for metal which should far outlast their plastic rivals.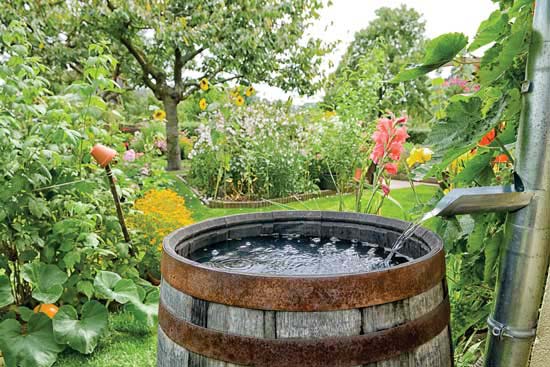 Save water
In dry spells, always prioritise water-use by which plants need it most. Top of the list comes young plants, greenhouses, hanging baskets and window boxes. Teach self-reliance for older trees, lawns and hedges which can survive for longer periods.
Consider buying a butt to collect rainwater to feed your plants and lawn. If you clean your dishes in a washing-up bowl, tip it on the garden after you're done – a little washing-up liquid won't do any harm.