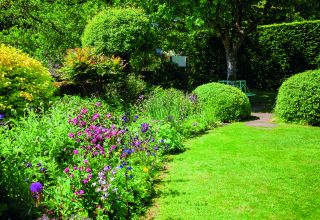 It's always important for us to wish Country Gardner readers a Happy New Year but there's an obvious special significance to everything this year.
Spring looks as if it may finally bring hope from the trials of Covid 19 and will be so much more than looking forward to just another gardening season.
It hasn't been easy to find any good news from the lockdowns and restrictions to our lifestyle but one thing which did change was how our love of gardening has grown.
More people last year found the extra time to discover and improve their gardening skills and pleasure of being outdoors and growing.
Country Gardener magazine will be heralding and welcoming in the new gardening season with our March issue available for readers to pick up and receive from late February.
It's the exciting first of our ten issues throughout 2021 as our hugely popular magazine commits to providing help, advice, information and entertainment for the gardening year ahead.
So while we look ahead to spring Happy New Year and stay safe.