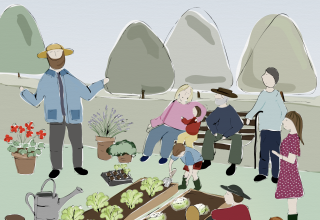 Gardening clubs and associations throughout the country are getting back to normal after three years of disruption caused by Covid.
It has been a tough time for many clubs, initially hit by being unable to hold meetings and then finding they needed almost to start again in terms of members and get togethers.
So clubs are now starting to put together details of their meetings for the autumn and right through into 2024.
It means a huge demand for gardening speakers, demonstrators and a great opportunity for those experts and enthusiasts who put themselves in front of clubs.
Country Gardener magazine has a long standing dialogue with hundreds of clubs throughout Devon, Dorset, Somerset, Hampshire and the Cotswolds and in all editions of our August issue will be again offering our readers a comprehensive guide to club speakers with details of subject matter, speaker CV, travelling distance, availability and costs.
If you would like to put your speakers skills in front of hundreds of gardening clubs then please contact Devon: cath.pettyfer@countrygardener.co.uk Cotswolds & Dorset: corina@countrygardener.co.uk Somerset, Hampshire and anywhere else ava@countrygardener.co.uk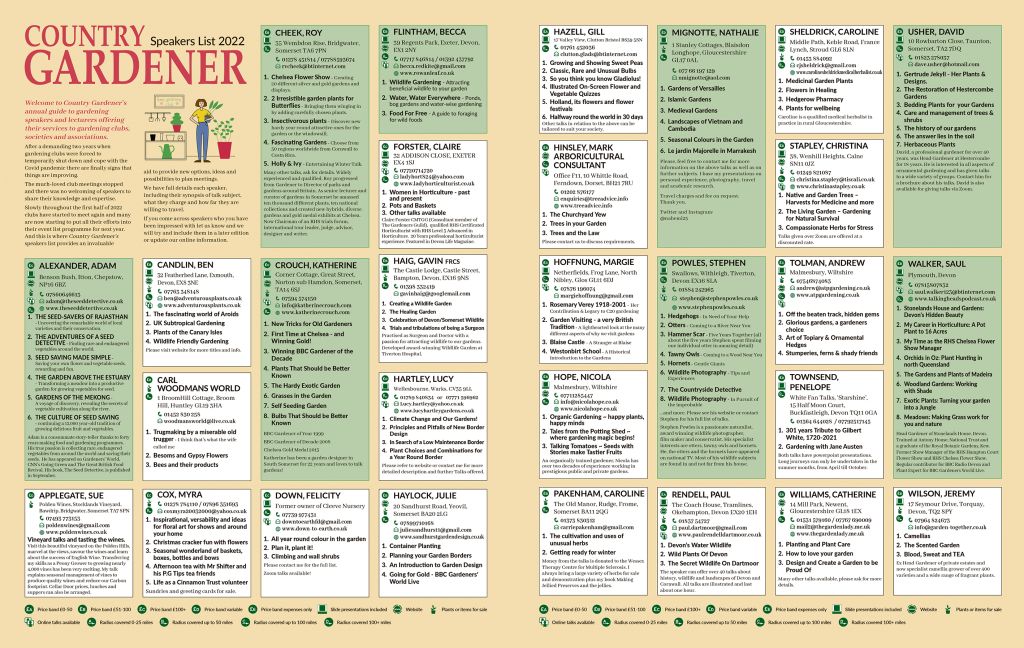 We offer our speakers adverts in two sizes: a single size white advert for £64 +VAT, and our double sized colour advert for £105 + VAT. Also our speakers adverts go in all editions of our magazine.