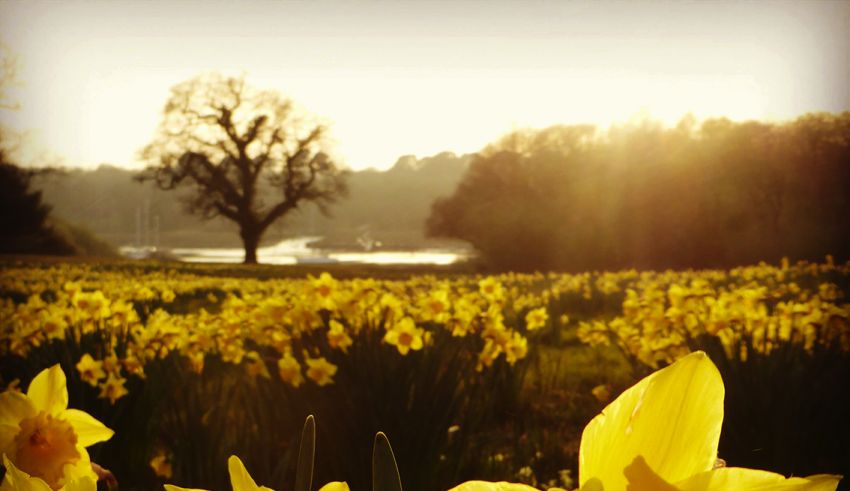 The magnificence of Britain's native trees will come to the fore when a new family-friendly woodland trail opens at Exbury Gardens, one of the south's most famous gardens, next spring.
The new River Walk will allow visitors to explore previously-hidden woodland within the 200-acre New Forest garden, with glimpses of the Beaulieu river estuary. Interpretation boards will explain how to spot some iconic native trees. 
Garden fans can also get their spring floral fix from a 100,000-bulb colour burst that weaves around rare trees near Exbury House.  
Also new for the 2021 season will be the opportunity to:
picnic under dozens of blossoming Japanese cherry trees; 48 have been planted in a picnic spot thanks to the UK-Japan Sakura Cherry Tree Projectand will look perfect in April.
spot wildlife action at a new Dragonfly Pondlearning zone. Designed with the help of the UK's leading dragonfly experts, this area will boast info boards filled with dragonfly facts and take-away tips on how you can encourage these wonderful creatures into your own back garden.
check out the rare and interesting plants being given new homes in the revamped Rock Garden.First built around 100 years ago, the Rock Garden is considered to be one of the largest in Europe.
discover 30 new native oak treesplanted across the garden as part of a three-year project to help restore the magnificent tree canopy.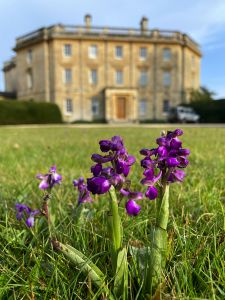 Tom Clarke, head gardener at Exbury Gardens, said: "In 2021 we are looking forward to celebrating the beautiful, unique, natural setting of Exbury by extending access into more woodland that visitors won't have seen before and opening up nature areas such as our new Dragonfly Pond. 
"We are also investing in the garden's legacy for future generations by planting lots of new trees to enhance biodiversity and regenerate the treeline, and adding even more rare plants and shrubs to the Rock Garden." 
Created by Lionel de Rothschild in 1919, a passionate collector of plants and a keen supporter and sponsor of the early 20th century plant hunters, Exbury Gardens has grown to become a stunning garden paradise filled with rare plants, shrubs and trees. It boasts over 20 miles of pathways and trails.
Exbury Gardens was one of the first garden attractions in the south to reopen to the public after lockdown ended and saw a boost in admission numbers over summer and autumn 2020 from visitors keen to explore the natural world in safety. It is a proud holder of Visit Britain's 'We're Good To Go' certification, showing it adheres to current Government and public health guidance.