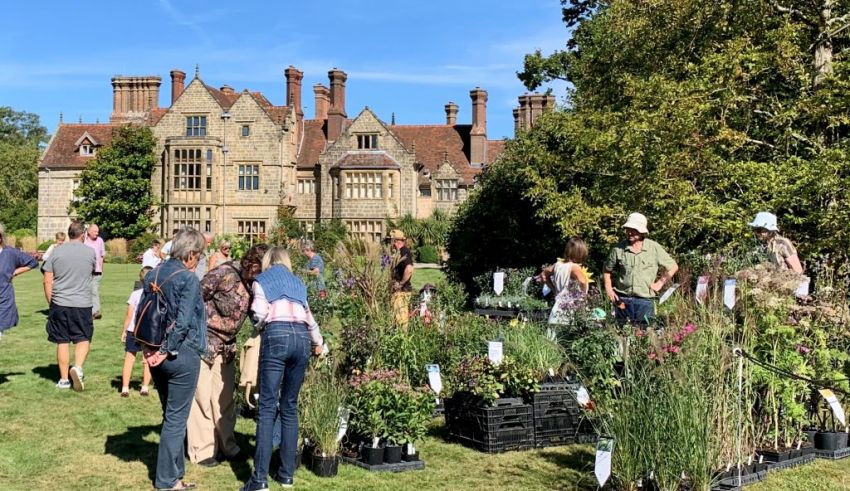 September sees more good news for gardeners who have been deprived this spring and summer of visiting plant shows and fairs.
September sees more good news for gardeners who have been deprived this spring and summer of visiting plant shows and fairs.
The list of events going ahead in September continues to grow.
Borde Hill one-day event attracts top nurseries
A specialist Plant Fair at the popular gardens at Borde Hill Garden, West Sussex, takes place on 13th September, from 10 am to 3pm.
There's an exciting line-up of leading UK plant nurseries andgarden lovers will be able to select a range of plants from Bob Brown's renowned nursery Cotswold Garden Flowers, which has one of the largest collections of plants in Europe, and Copton Ash Nursery, an alpine specialist that also offers a wide range of Mediterranean, umbellifer and woodland plants.
RHS Chelsea Flower Show multi award-winning nurseries Hardy's Cottage Garden Plants, Graham Blunt's Plantbase, Phoenix Plants, Blackstem Plants and Beechbridge Plants will all be attending.
Visitors will also be able to enjoy 40 sculptures being exhibited throughout the garden until the end of September, and there are panoramic views over the lakes and 200 acres of rolling parkland to enjoy.
The  event is open from 10am  to 3pm www.plant-fairs.co.uk
Entry: £8 (free to Friends of Borde Hill only). Tickets are limited and need to be pre-booked www.bordehill.co.uk/bookyourvisit/
Borde Hill Garden is open until 1 November, daily 10am -5pm.
Tel: 01444 450326 www.bordehill.co.uk
---
Malvern Plant Fair given the go-ahead
The Three Counties Showground at Malvern is staging a Malvern Plant & Garden Fair on Saturday 12th and Sunday 13thSeptember. The decision to go ahead was made in July once the restrictions on outdoor events were lifted and the event will be one of the largest horticulture events since lockdown.
Over 50 nurseries are expected together with a further 120 stalls selling garden sundries. There are also workshops from popular florist Jonathan Moseley.
There 's an option of 'Early Access Tickets' with nearest parking which allows access to the show at 8.30am. Adult tickets £12.50 RHS members £10.
Three Counties Showground, Malvern, Worcestershire WR113 6NW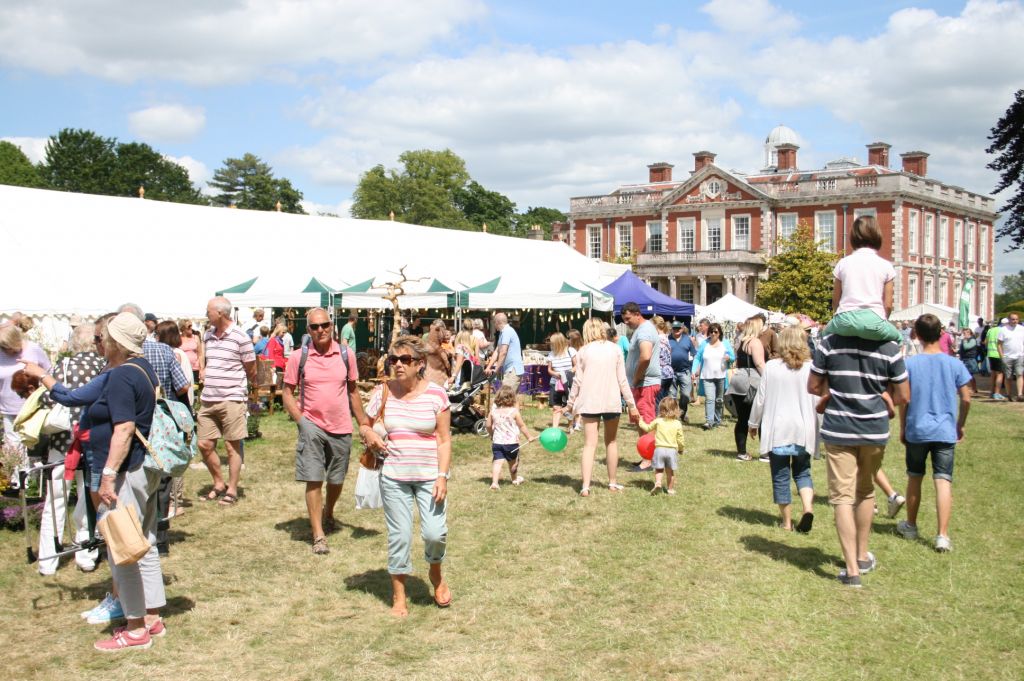 26th Garden Show at Stansted Park gets the thumbs up
The Garden Show at Stansted Park, Rowland's Castle in Hampshire goes ahead from Friday 4th September to Sunday 6thSeptember.
The showground layout at Rowlands Castle will be altered a little so that physical distancing can be maintained and other safety regulations will be implemented so you may be confident that everyone's well-being and good health comes first. The heart of the show remains the same: to support the smaller business and have a good day out in a beautiful location. Now is the chance to be social and gather together again, albeit a little apart.
Visitors to the 26th Garden Show will have an opportunity to explore what's on the doorstep; source new talent, designers and artisans, browse affordable and handpicked companies showcasing the latest specialist plants, garden and home accessories.
Tickets are available to the day but visitors have been strongly advised to pre book. Adults £10, seniors £8, children £3. With pre-booking you can be assured you will gain entrance to the show. Stansted house will be closed this year.