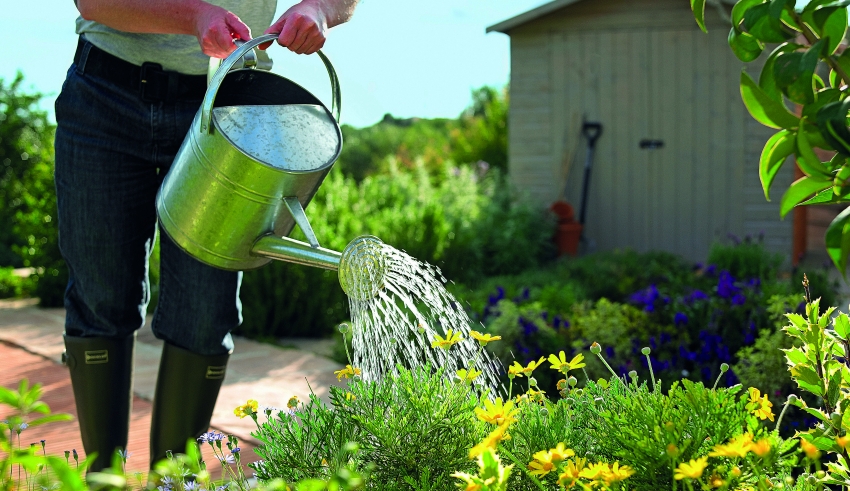 Grenville Sheringham has some words of advice for when you might need some help in the garden and how to get value for money 
In the height of summer when everything in the garden is growing at once, we are all often tempted to think a little help would not be a bad thing.
Those with large gardens will no doubt employ professional help from time to time, but there are many reasons why getting help in the garden can be a very good idea whatever size your plot.
In some cases, employing a professional gardener may be a necessity because of decreasing physical ability, long term illness or increased work commitments. 
Or it may be that you need help with ideas, a 'fresh eye' to revitalise a tired looking garden. 
It is very easy not to notice that ageing lavender hedge that is well past its best, or an overcrowded border that needs thinning, in the same way we don't notice the peeling paint on the garage door we see every day.
"If you want to get the best out of your gardener: Don't stand over them, pointing out everything you would like them to do."
There are times when we plan to work on the garden but for a hundred and one reasons find we need to do something else – shopping, phone calls or dealing with paperwork for example – and the garden has to wait.  A good professional gardener is not bound by other commitments and has set aside time specifically to work in your garden.  So jobs like pruning and transplanting can be done at the right time of year.
Bad weather is another obstacle for the garden owner keen to get on with jobs in the garden, but should not deter a serious professional.  Important jobs like cutting back overgrown shrubs, renovating borders, pruning fruit trees, etc. are better done in midwinter, but few of us want to spend a cold, wet and windy morning in January in the garden.
A gardener who has spent all day every day for many years carrying out the same tasks – mowing, hoeing, edging, pruning – will almost certainly carry out those tasks much quicker and more efficiently than the enthusiastic amateur.  Just as a professional painter will somehow get a better finish with seemingly little effort, so a professional gardener should give your garden that finish which draws favourable comments from visitors and passers-by.  Also he or she will have pruned/moved/propagated/cared for most garden plants and seen numerous bugs and diseases, so can offer advice and practical help in dealing with a wide range of gardening problems, probably saving you money as well as your plants.
Now for practical matters.  Most gardeners will charge by the hour, and expect to come for an agreed number of hours every week, fortnight or month.  You could agree a fixed monthly payment, but need to be clear exactly what you expect for your money.  A written agreement, however informal, is essential, clarifying whether the payment covers mowing, lawn treatment, weedkilling, planting, etc.  In the majority of cases an hourly rate offers more flexibility to both parties.
And finally, having spent much of the last 40 years working in a wide range of private gardens for a varied assortment of clients, a word of advice if you want to get the best out of your gardener: Don't stand over them, pointing out everything you would like them to do. 
Say what it is you want done and let them get on with it.
If you really can't keep away for long, the occasional offer of a cup of tea and slice of home-made cake will give you an excuse to check on progress!