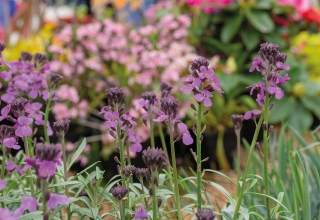 The popular Toby's Garden Festival returns to Powderham Castle near Exeter on Friday, 1st and Saturday 2nd May next year. The festival theme is Wild & Wonderful: with talks and demos highlighting how gardeners can work with nature to promote wildflowers, plant trees to reduce carbon emissions, and plastic-and-peat-free gardening.
Discounted online tickets are now available until the end of the year
at www.tobygardenfest.co.uk priced at £11.