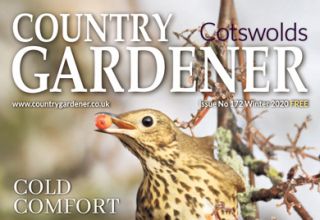 The Winter issue of Country Gardener is now printed and being distributed to our outlets. Our distribution is going ahead as normal this week and deliveries are not affected.
Garden centres, farm shops, food outlets and other DIY and animal feed outlets are all staying open and they represent the majority of our distribution. Those outlets we cannot get to this week – a few non-essential retail outlets and Tourist Information Centres, we will revisit after 2nd December.
The Winter magazine has a much longer shelf life than our normal monthly titles and has been prepared editorially to go right through to next February and with expectation of spring in mind.
We also have a growing number of subscribers who will receive their copies of the magazine this week. If you would like to take out a subscription or get one for someone as a Christmas gift please see our Subscription page.
To view the Winter issue online please visit our Magazine Archive.
Garden clubs throughout the regions who have their own deliveries will be distributing to members this week.