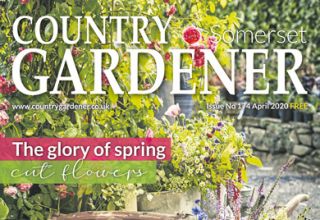 We are aware that readers have not been able to pick up a copy of the April issue of Country Gardener magazine, as many outlets are closed because of the Coronavirus outbreak.
But you can have a copy delivered to you.
Let us know which county edition of the April issue you would like to receive.
There are three ways to get in touch:
Write to Country Gardener , Mount House, Halse, Taunton Somerset TA4 3AD and enclose a £2 cheque and your address to send the magazine to
 Email alan@countrygardener.co.uk with your address
Call 01823 431767 and leave your details ( The phone will not be manned all the time)