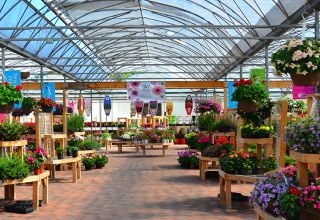 Country Gardener is supporting the campaign calling on the Government to allow garden centres to re-open amid fears £200 million worth of plants in the UK will have to be dumped during the coronavirus lockdown.
The Horticultural Trades Association is calling for £250m from the Government to save the industry from collapse as the closure of 2,000 plant retailers nationally has created a "perfect storm" for disaster.
Plant producers cannot stock garden centres, many of which were already stocked up ahead of Easter but now have no-one to sell to as they are classed as "non-essential" shops.
The Government must realise that if they don't support the industry many of the unique garden centres throughout the South West will go to the wall and  only the large scale importers will survive.
There needs to be some relaxation of the restrictions on movement and as garden centres are largely outdoors, they could easily implement social distancing like you see in supermarkets.
People are at home and in their gardens and they want to buy plants to feel some sort of normality in their lives but they cannot."
He said that online sales were not the answer as they amount to less than physical sales and there would be issues delivering goods to customers.
One Devon garden centre told us: "I cannot sell them or fulfil contracts and I cannot pay my suppliers.
"We are thinking of operating a one in, one out system regardless of the guidelines.
"It's ok running a delivery service but the carbon footprint will be massive.
"The HTA are in talks with the Government and if we don't settle this it's curtains for us."