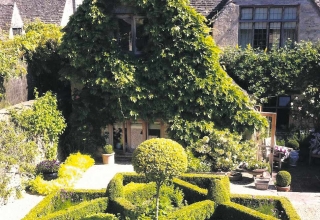 Behind the fascinating façade of Cotswold stone houses lining its medieval streets, are the amazing Burford Secret Gardens. These private gardens are as varied as the plants grown in them. They range from large open gardens with beautiful views over the Windrush valley to small-enclosed courtyards and everything in between.
Afternoon and evening tours are on offer to visitors, the afternoon tours will
include three to five gardens with afternoon tea if requested. The evening tours offer two gardens with a glass of wine. Also available is a guided mediaeval Burford walk and/or a curated Burford Tolsey Museum tour.
Money raised will go to a fund to provide Burford with a Town Archive. This will ensure documents, from the 14th Century to the present day, will be available to all those interested in family and local history.
For further information of prices and how to book visit www.burfordgardens.co.uk